When you deactivate iCloud service in your device, it is impossible to use iCloud data in that device. If you deactivate e-mail, contacts, calendar, notes etc. services, you can enter to this information from website of iCloud.com again.
In some cases, you can choose to keep information in the device in which you deactivate iCloud service. You also can keep a copy of your data in the computer memory before deactivate iCloud service.
So , Enter Home Screen > Settings> iCloud from your IOS device and select iCloud service that you want to deactivate.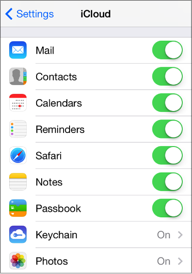 To deactivate iCloud completely, enter from your IOS device Home Screen > Settings > iCloud, select the command Delete Account at the bottom of monitor. If you delete iCloud account, in this case, iCloud doesn't copy your IOS data.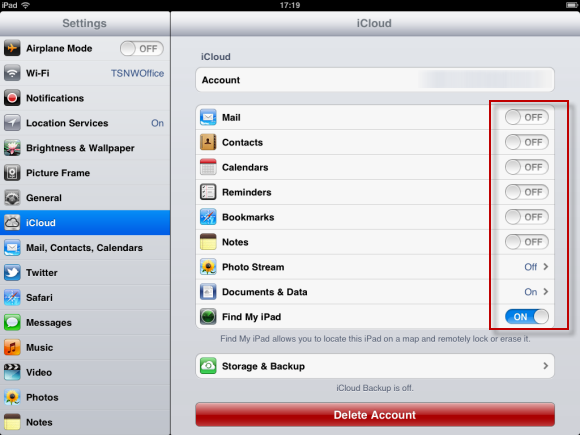 There are also some recommends about providing accounts security in the devices which works with any operating system in Apple.
Use strong passwords;
Change your passwords regularly and don't use old passwords again;
Don't use your apple accounts' passwords in other accounts;
Don't share your passwords with others;
Don't send passwords and other secret account information via e- mail;
Answer to security questions in a way that others don't understand you;
Don't open the links that come from suspicious e-mails and don't include personal information to the websites that you are not sure if it is legal or not;
Change your passwords immediately, if you think that other people are aware of your account name and password;
If you use common computer, log out from your account after finishing your work.